| | |
| --- | --- |
| Address: | Overseas Students Pioneer Park ,NO. 139 easten of jiangbing road |
| Mobile: | 13116767583 |
| Tel: | 0571-23230855 |
| Fax: | 0571-23230866 |

Position:Index >> About Us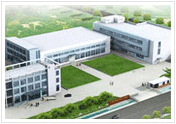 Automatic Control Technology Co., Ltd. Hangzhou Waugh instrument is located in the beautiful Fuchun River, is a professional R & D and sales all kinds of electric control valves, pneumatic control valve, Self-regulating valve, building HVAC control valves, electric actuators, and other professional manufacturing company. Designated by Ministry of Chemical Industry Company production units, the Chinese petroleum and petrochemical materials procurement network members. Products sold throughout the
country and overseas, involved in printing and dyeing industry equipment, plastic leather, wood, petroleum, chemical, metallurgy, electric power, textile, refrigeration, pharmaceutical and so on. High-quality products and perfect after-sales service to win customers trust and praise.
Company services: building a modern market operation mode, high-quality service to customers is our fundamental. To make the interests of partners and resources to access and maximize the effective use of, the company will provide customer, positive use of our manpower, technology, equipment and other useful resources, and common development and win-win basis, to provide full-service and the best solution. Customer demand, companies will place orders from the production, distribution, tracking implementation, to ensure maximum customer needs.
Products: industrial automation machinery industry by product quality supervision and inspection center instrument of qualified, the technical performance in line with national standards, according to national GB/T4213-1992 technical standards for products designed for our customers to produce both kinds of non-industrial Automatic fluid control valve.
Our aim: to the letter seeking survival with quality customer
Wal-yee customers total control and create brilliant .